Content marketing is creating and sharing engaging, educational, and entertaining content to develop loyalty to a brand or organization. It's what we do best. LEARN MORE
Many brands lack the key ingredients needed to advance from just another product to a trusted friend and resource.
Those ingredients are authenticity and communication, and that's where Bark Media comes in.
Highly trafficked, optimized content helps ensure your site pops up higher on search engine results.
High-quality editorial content is favored by search engine algorithms.
…of business decision makers
prefer to get company information in a series of articles versus an advertisement.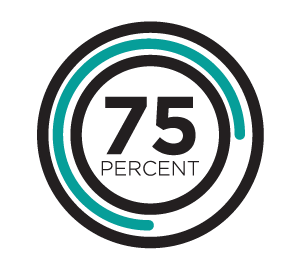 …of global business leaders
say they turn to content to research complex business ideas within their industries — not just product pitches. Yet more than 90% of marketers connect their content directly to a product or service.
believe that personalized content promotes higher engagement rates.
Good content, however, is unaffected by ad blockers, and it's something consumers want to interact with, making it more effective and welcome.